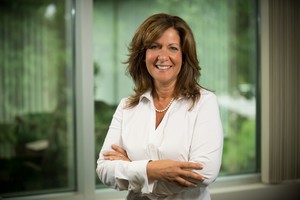 Donna
Cintio
Licensed Customer Manager
Donna Cintio spent over 20 years in the financial-services industry before joining Creative Retirement Planning in 2004. She earned the Series 7 Registered Representative registration in 1982, enabling her to trade investment products such as stocks, bonds and mutual funds on behalf of clients.
A true team player whose positive energy and enthusiasm is felt throughout the office. Donna largely assists Mark Parrott by making sure all client needs are met. After each appointment she and Mark discuss what is in the interest of their clients. Her main responsibilties include conducting financial reviews, arranging quarterly appointments and conference calls, managing paperwork, and creating need- and expense-based income plans for clients.
"Each day I make sure our clients experience the utmost in professionalism and courtesy. There is never an unanswered question or concern by the time we finish a conversation," Donna says with a smile. "I take pride in treating our clients as if they were my own family and love the relationships that have grown with them. I believe in teamwork and will assist with anything that needs to be addressed."
A proud mother of two adult sons, Donna enjoys entertaining family and friends as well as reading, cooking and working out.