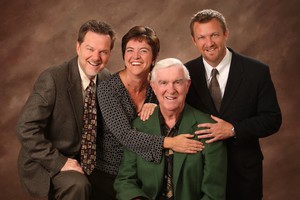 William W.
Parrott
President Emeritus, ChFC
Creative Retirement Planning, Inc. was founded in January, 1988 by William W. Parrott after a lifelong career in fnancial services. He ran the company until his retirement in 2002.
William, a graduate of Manhattan College, went on to earn masters degrees in financial services, public administration and theology. Underscoring his commitment to the world of personal finance, he earned the Chartered Financial Consultant (ChFC) and Chartered Life Underwriter (CLU) designations.
William, with his son John, co-authored, "You Can Afford to Retire ! The No-Nonsense Guide to Pre-Retirement Planning," (New York Institute of Finance, 1992). Before his retirement, William was a frequent speaker at corporate pre-retirement seminars across the tri-state area.
After his retirement, William, a father of 7 and grandfather of 11, moved with his wife Aileen to Juno Beach, FL.